Web Design & Development Company in Ahmedabad
Create and Design the website in your style
What our website design services will deliver ?
Let's work together to achieve the objective of your business: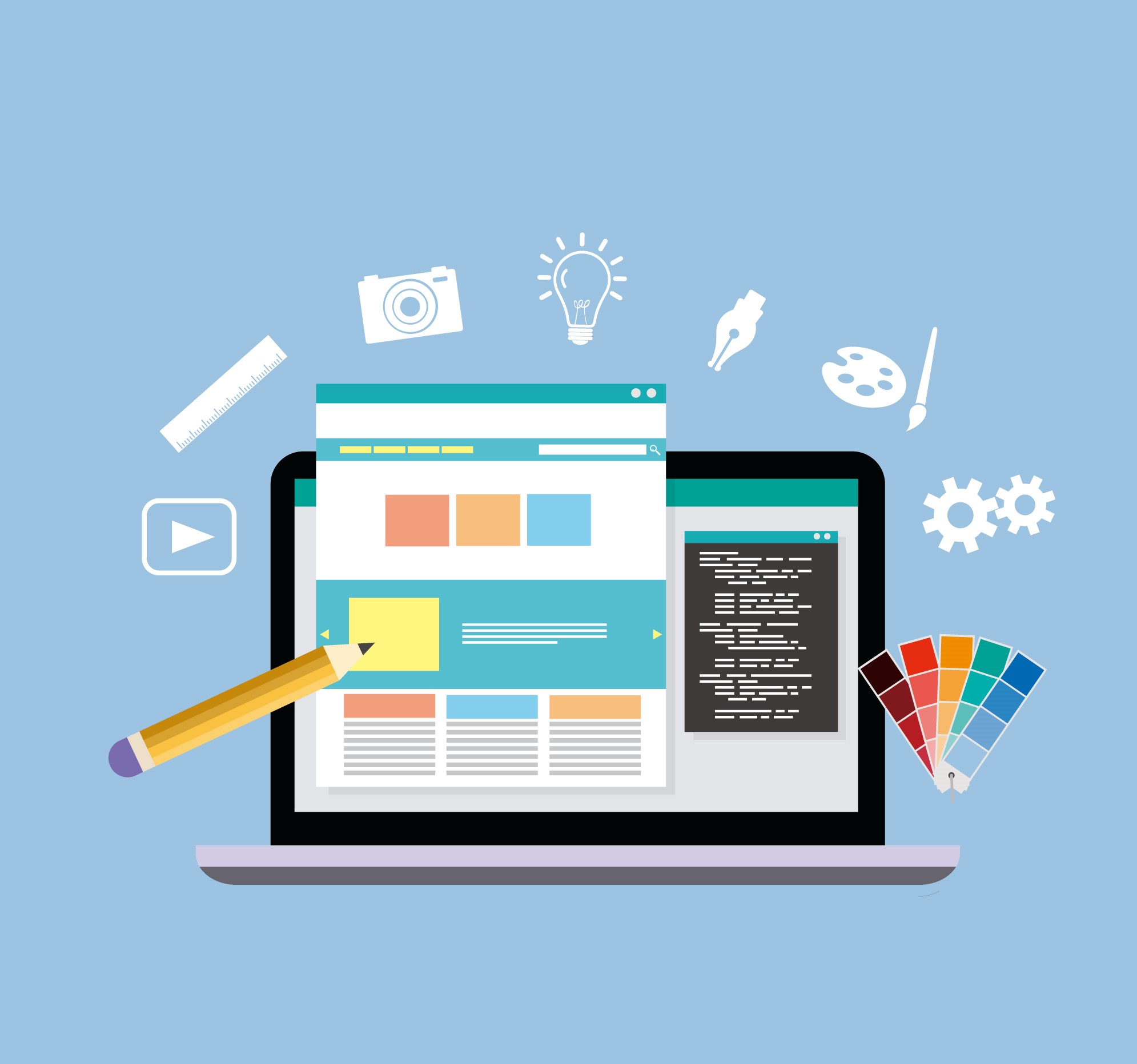 Custom Web Designs are visually appealing, easy navigation of the website, SEO friendly, convert visitors into customers and encourage growth over time.
Mobile-friendly website design is more responsive as most of the people are used to search on mobile phones. Therefore, Google monitors the algorithm of mobiles. We ensure you to provide a user-friendly experience for all screen types such as mobile phones, tablets, laptops, and desktop.
We make every website, SEO optimized to rank on higher pages to get the best result for your business.
The website communicates a lot about your business product and services. Hence, our website design and development experts use the hands of tools to represent your presence over the internet.
A website drive leads by optimizing the website design methodology and friendly user experience to visitors.
Call to Action helps the user to find the service and product they are looking for and convert them into loyal customers.
We design and develop the website with advanced functionality according to your business demands such as e-commerce website, password-protected content, event registration, forums. We build and customize every website as per your need.
The website content builds the brand identity and tells the story of your business to visitors. The SEO optimize website content attracts more traffic.
Develop a user experience with us
Let's work together to create an interactive and customer focused user experience for your audience.
What you'll get working with a website designing company in India ?
Empirical Digital Solutions is one of the well-known web development company in Ahmedabad. We build every business to meet the needs of your customer. Let's work together and get involved in every step to know about our work style for your business.
Communicate directly with the web team and discuss the project such as developing a strategy, design, requirement, budget, and scope of the business growth. As per our client's convenience, we held the meetings through video conferencing too.
Collaborate with the Project manager to know about web process and answer to all your set question that triggers in your mind. We want to ensure you for all the activities we do for your site.
The approval process for the site designing and development, SEO content creation, and launching date of the website.
Customize process for the website needs as scheduling a meeting is difficult, but we provide you with the facility that involves you thoroughly in your project.